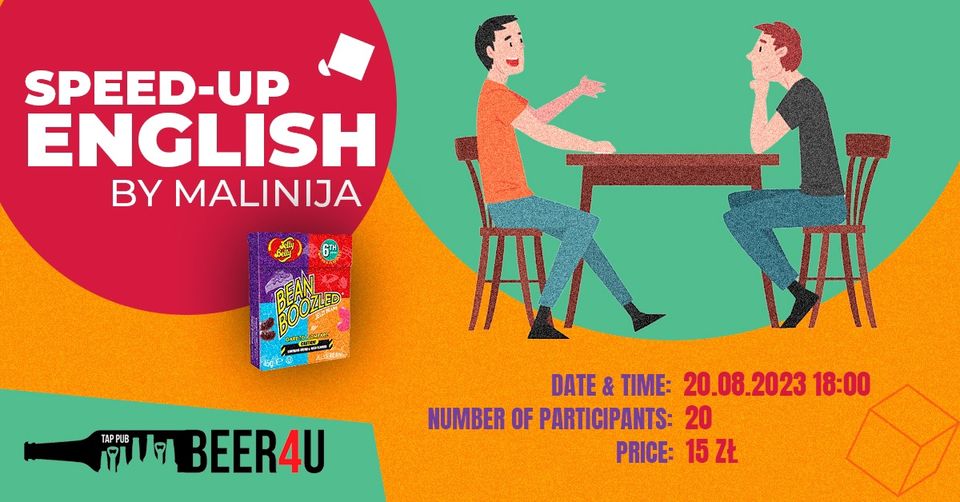 Speed-up English meeting by Malinija in Bialystok
English meeting is a great chance to speed up your English speaking with people around the world
You can make friends and just have a good time
Number of participants: 20 (10 tables)
Price: 15zł
– [ ] Two people sit facing each other and have a 7-minute conversation.
– [ ] They have prepared questions on the table.
– [ ] One person reads a question to their opponent, who answers it.
– [ ] Afterward, the questioner takes a jelly bean from the Harry Potter collection and checks their fortune, which can result in weird tastes like toothpaste or dead fish, or good ones like peach or tutti frutti.
– [ ] After the 7 minutes are up, they switch tables to talk to the next person."
Registration:
https://forms.gle/CuJ9ARnMwavaay4b6
Link in fb: https://fb.me/e/7Xodqcq9y